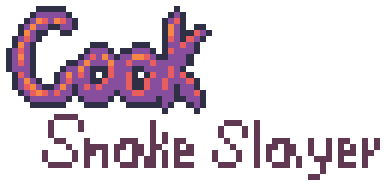 Cook Snake Slayer
A downloadable game for Windows
This is my second entry in the weekly game jam.
It's an snake inspired adventure game where you try to feed snakes, so they bite their tales and die horribly. And also there is somewhat story behind all of this.
Veteran snake hunter "Cook Snakeslayer" is craving retairment in his own restaurant, will you help him with his last contract to get the money so he can fullfill his dream ?
Credits : I tried to make my own music, but work got in my way, so at last moment I searched the net and found THIS cool chiptune pack by spaceaudio.